| | | |
| --- | --- | --- |
| June's Journey - Detective League: | | |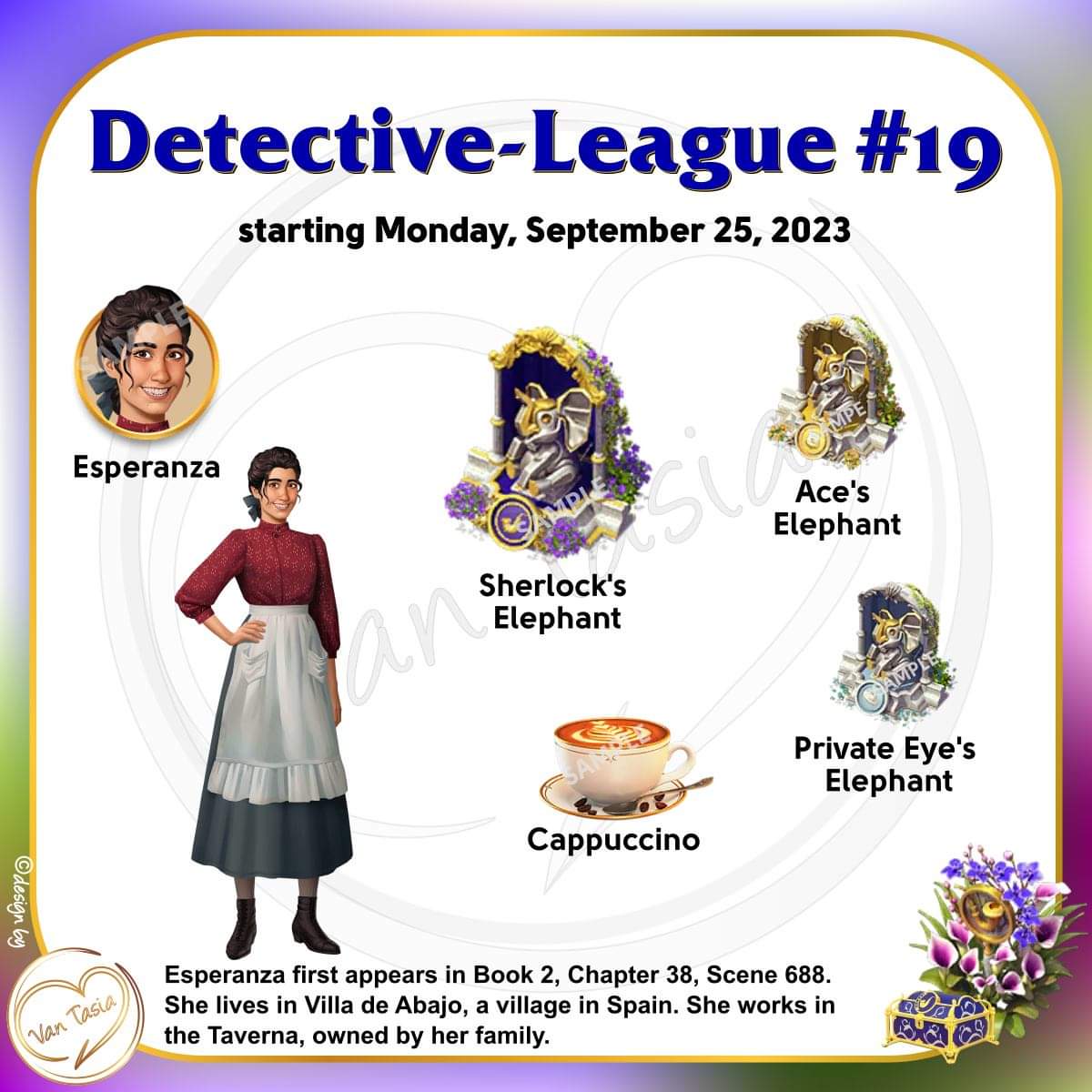 The duration of a league is

six weeks

in total. The goal is to reach the "Sherlock League",
the league is scored week by week (from Monday to Monday).
Everyone starts in the beginner league, and can work their way up from week to week.

The goal is to collect as many "magnifying glasses"

as possible. You get these by completing tasks in the area of
"Detective wanted" , in the competitions ( time race / find the difference ) or by bushes, which one gets as a gift.
The first three clubs are promoted to the next higher league on Mondays. A relegation is not possible.
The clubs worldwide are divided into mixed groups.
With six weeks to run, you also have the option of "sitting out" once,
if there are too strong opponents in the group, and then attack again the next week.
Simply take it easy one week, let the strong groups pass, and try again the next week.
If you are among the first three of the respective league in the last week, you get the prizes of the next higher league !
If you are among the first three of the Elite League, you will receive the prizes of the Sherlock League!


The prizes

offered for the respective league, you get

only

after the

end of the league

!
The weekly reward is always on Monday.
| | | | | | |
| --- | --- | --- | --- | --- | --- |
| 1. Liga: Fox | 2. Liga: Globe | 3. Liga: Owl | 4. Liga: Clock | 5. Liga: Cornucopia | |
| 6. Liga: Snowflake | 7. Liga: Parrot | 8. Liga: Star | 9. Liga: Books | 10. Liga: Mask | |
| 11. Liga: Squirrel | 12. Liga: Violin | 13. Liga: Horseshoe | 14. Liga: Planets | 15. Liga: Sextant | |
| 16. Liga: Harp | 17. Liga: Octopus | 18. Liga: Feather | 19. Liga: Elephant | | |
The rewards of the current league: